I'm happy to introduce a new series here at Creative Balorina; Shop of the Month! I have seen so many lovely shops and some that people don't even know much about and I want to share these shops with you guys :)
Shop of the Month featuring FrEEna
Etsy Shop // Facebook // Website 
1) Tell us a little about yourself
My name is Cristina, most people call me Ina. I grew up with an awesome family of 12 in Bucharest, Romania. I moved to California about 3 years ago.
Trying to make something out of nothing, challenges your creativity and I think that it helped me grow a lot. I never liked mediocrity. I just think that there's something special in all of us and we need to let it shine.
I like photography, traveling, reading, Diy projects, Poems, Inspirational Stories, etc. I'm kind of " a little bit of everything" type of person.  I also have a couple of blogs and Facebook Pages out there.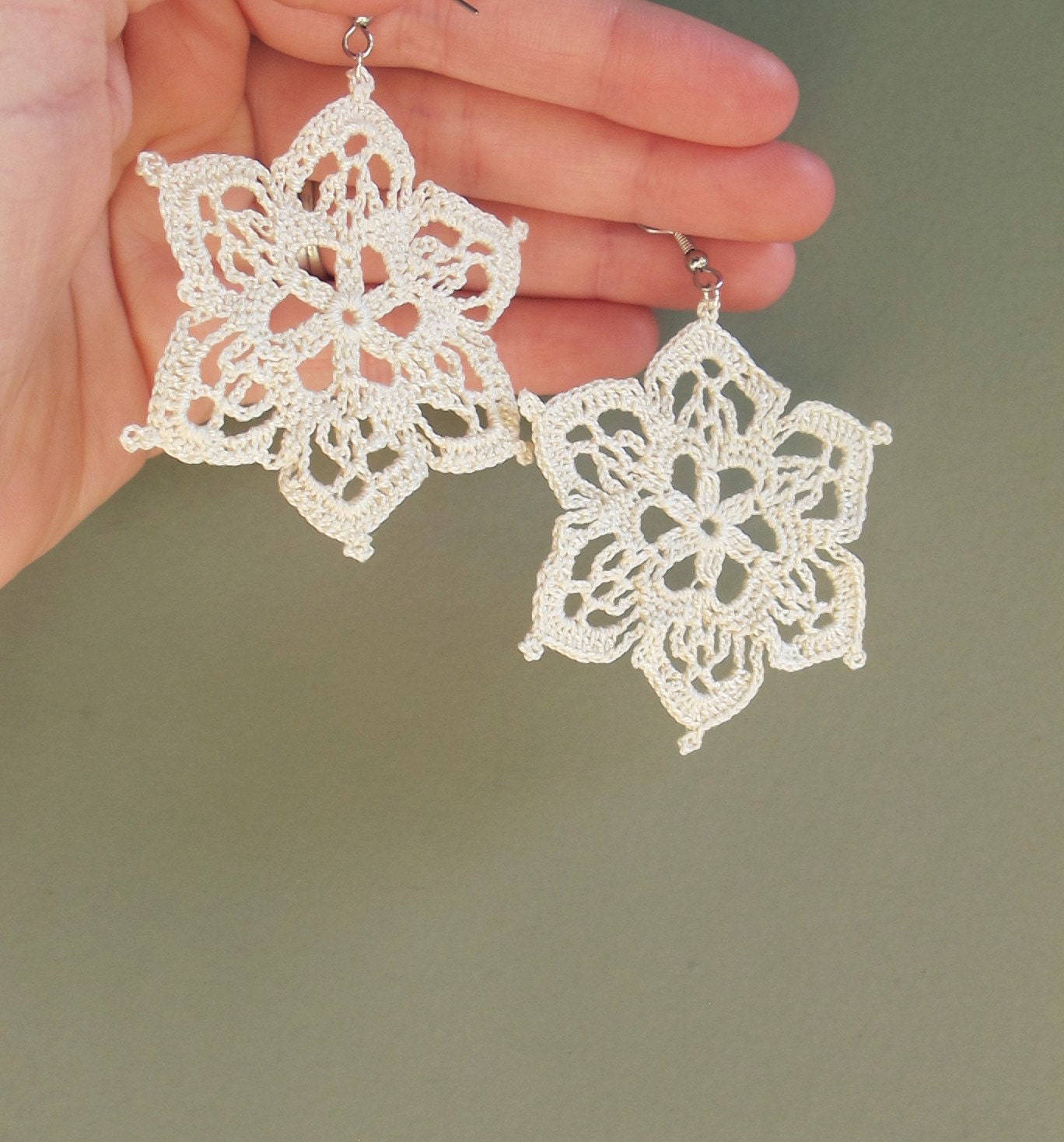 (click on the images to see the items in store)
2) Tell us a little about your shop
My sister saw some earrings in a magazine that she liked and she thought maybe I could make her a similar pair. She also told me about Etsy and I was amazed by the idea of having my own shop. I taught myself how to crochet and I started with a few crocheted earrings almost 2 years ago. Now I am selling lots of bows, necklaces, cards and I had a couple of rugs too. I am preparing some home décor items as well. Who knows what's next? I am asking myself, if I can make it, why not try it?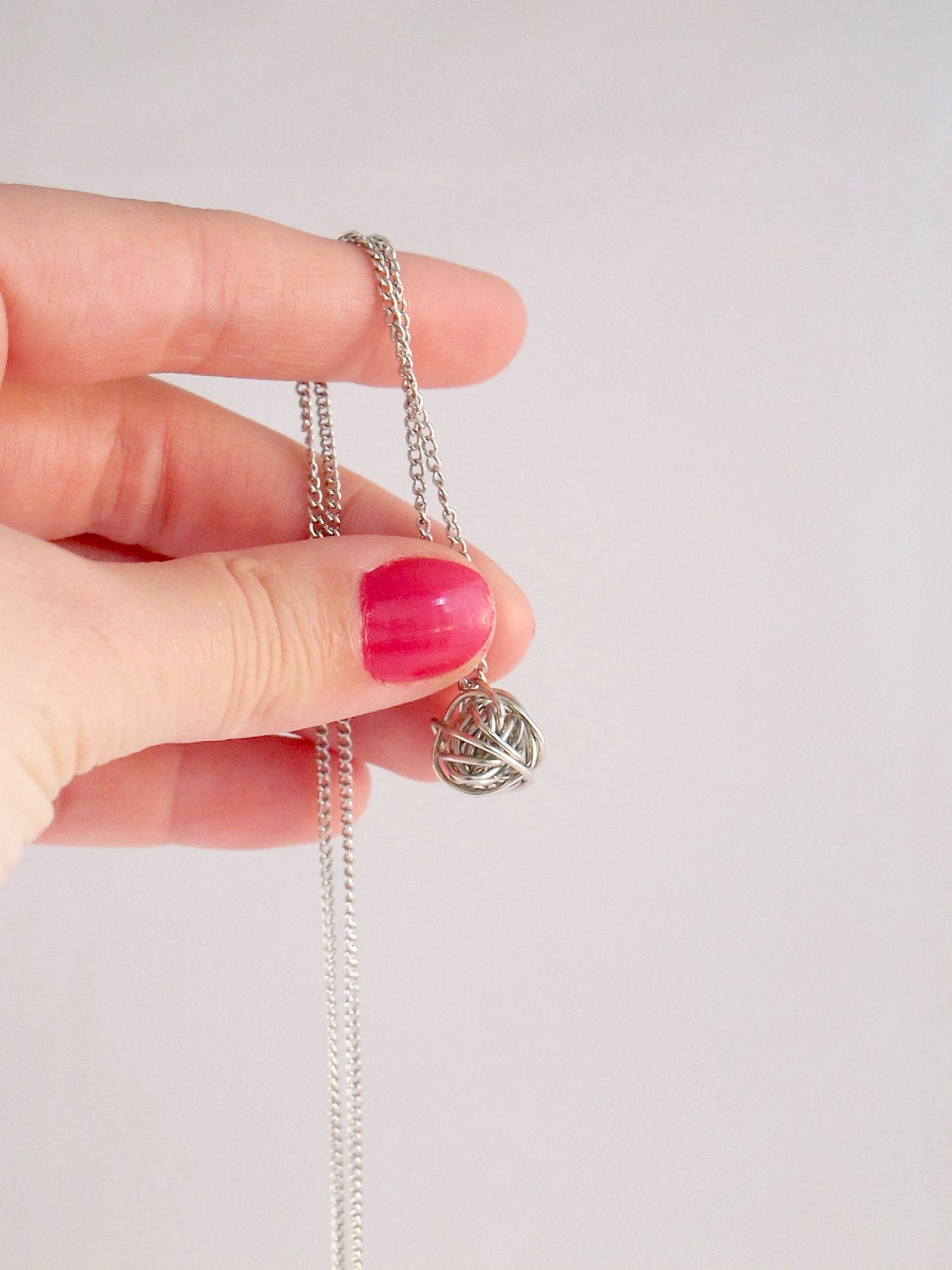 3) How/Where do you find your inspirations for your designs?
It can be a fashion magazine, a person on the street, memories, nature, different shapes and objects that surrounds me.
Lately I like spending hours at the fabric store. I can go with no purpose but I end up getting a lot of new ideas.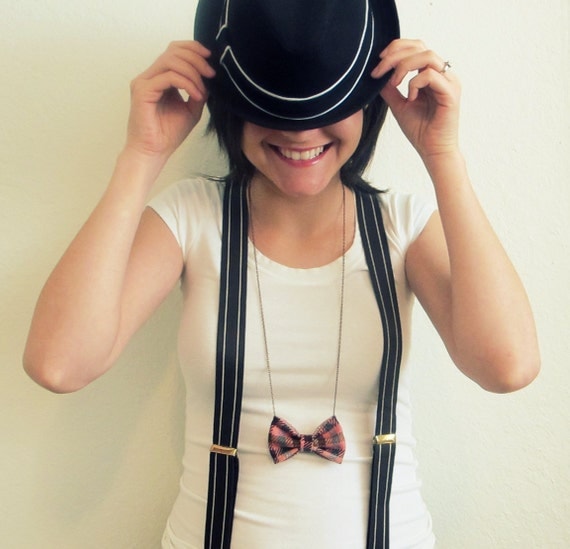 4) When did you open your shop and how was the startup process?
I opened my shop in May 2010. By the end of the year I only sold 7 items, and I didn't think it would pay off. But I just liked the idea of someone across the ocean wearing my handmade jewelry so I continue it as a hobby.
In January 2011, I moved to a new town, and I was able to have internet access 24/7. Not having a job anymore, I had more time to surf the web, get involved in Etsy teams, create new items.
I remember being so excited that I had 3 or 4 sold items constantly per month. I started with 1 item sold in January and finish with over 100 in December. It's a full time job for me, even if it only pays like a part time for now.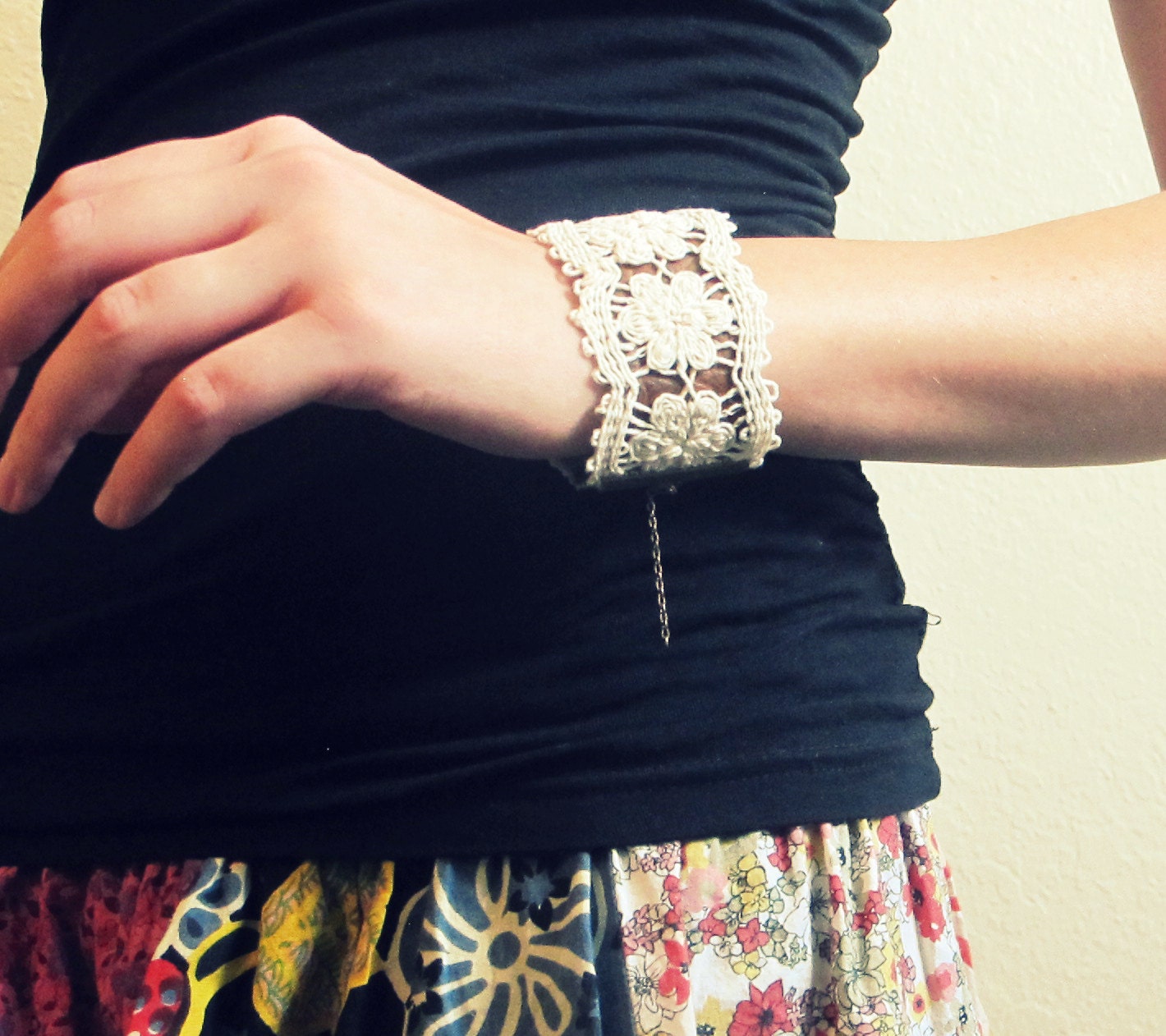 5) What is your favorite item that you've made ?
I really enjoyed working on a Diamond Shaped Necklace . I plan on bringing it back in the shop with new colors.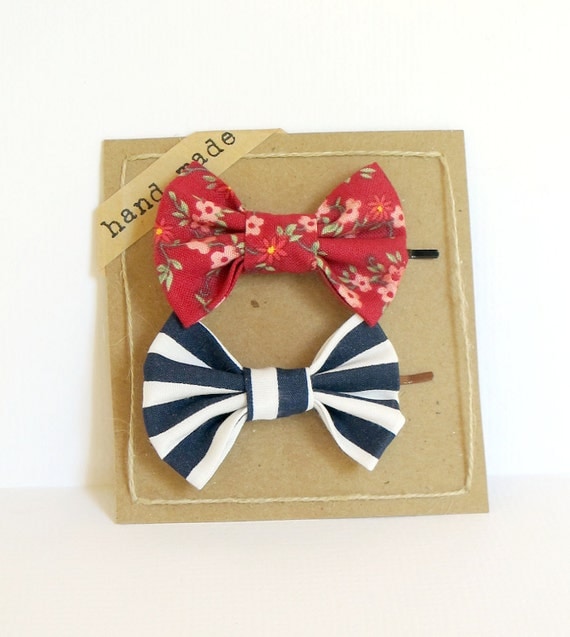 6) What do you plan to do in the future with this shop?
I want to get to the point where I can proudly say, that is my job. Eventually I would love to concentrate more on design and have a line of my own.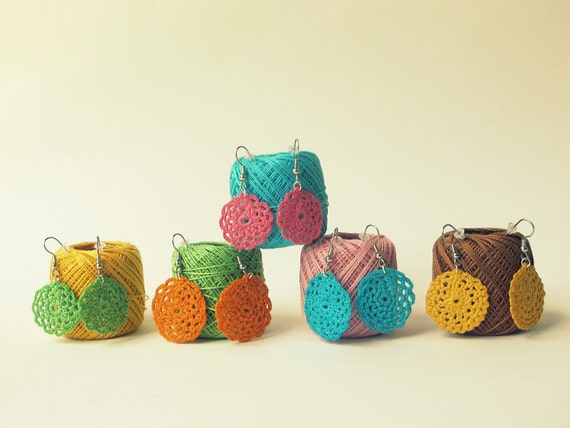 7) What advice would you give to start-up shops?
It might be overwhelming with so many shops, especially on Etsy. My advice is, try to sell something unique, and if you can't, make it look different ! Sometimes the picture sells the product. And always surprise your customers with good quality, fast communication and shipping. Getting involved in an active treasury team, also made a big difference for me.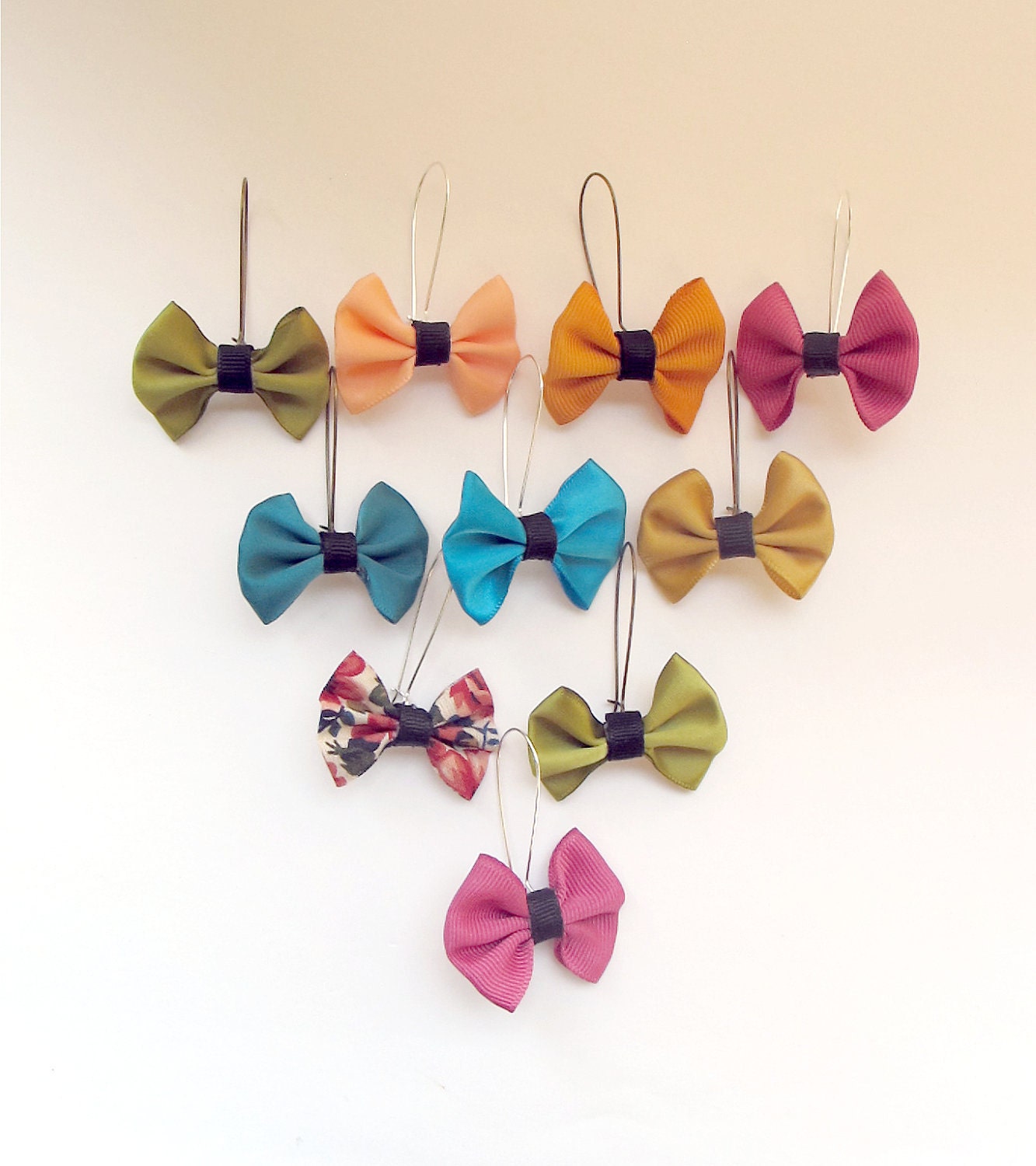 8) If you could live anywhere in the world, where would it be?
Me and my husband dream about moving to Prague, Czech Republic. In the same time, I want to live close to family and friends. But the problem is, they are all over the world. Romania, Uk and USA.
Right now, I'm thankful to see the love of my life every evening. That's what matters.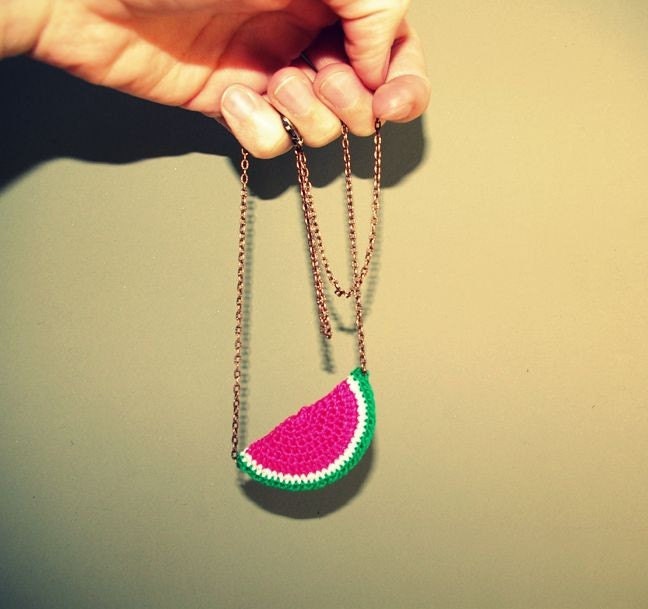 Comments
Leave me a comment, Facebook Style ;)